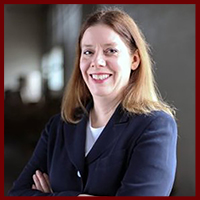 The Founder and President of National Access Design, Cheryl White has global business management experience. Cheryl has worked in Germany and Norway. She holds a BBA and an International Business Certificate. Cheryl has 25+ years business operations experience with 5 years in international market research. Cheryl is fluent in German.
Cheryl grew up in a family owned and operated traffic door manufacturing environment. Her father's company, Custom Quality Products closed in 2011, at which time Cheryl started her business, bringing 15 years experience. In 2012 the company moved to a manufacturing facility and re-hired many of the employees from the previous business.
Today National Access Design operates out of our facility in Cincinnati, Ohio, serving clients globally. The employees of National Access Design bring more than 100 years of cumulative industry experience.