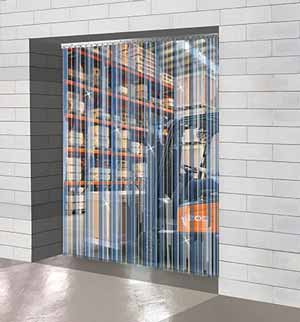 About Strip Doors:
National Access Design, LLC manufactures an extensive line of PVC strip doors, barriers, and custom hardware for these products. We offer three grades of material - standard, low temperature and extra low temperature.
Our extensive line of PVC strips come in a variety of widths and thicknesses as well as safety orange to outline the opening.
Our low temp and extra low temp materials are ideal for freezer appli-cations. These materials meet USDA and FDA regulations for meat packing, poultry and dairy industries. Extra low temperature material is rated at -70F.
APPLICATIONS
Supermarket • Retail • Restaurant • Industrial • Pharmaceutical • Food Processing • Cleanrooms • Cold Storage
• Food Service • Warehouse Distribution

BROCHURE