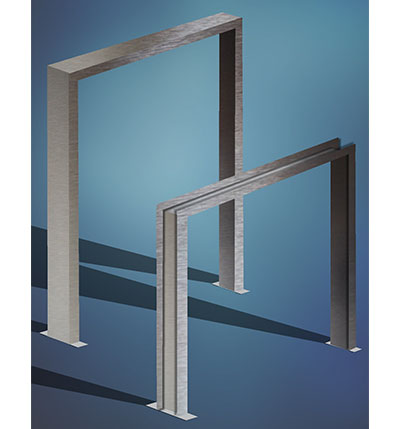 About C-Channel Frames:
C-Channel frames are manufactured of strong steel and are powder coated. C-Channel door frames are custom manufactured for each opening and opening size.

The header assembly includes internal reinforcement for a National Access Design traffic door. Standard finish on C-Channel Frames is powder coated gray. Other finishes are available.
About Tube Frames:
Structural Steel Tube Frames are custom manufactured of tubular steel to fit your door opening. Designed for heavy duty doors in industrial type of applications or applications where the wall can not support the door.


APPLICATIONS
Supermarket • Retail • Restaurant • Industrial • Pharmaceutical • Food Processing • Cleanrooms • Cold Storage
• Food Service • Warehouse Distribution

SPECS