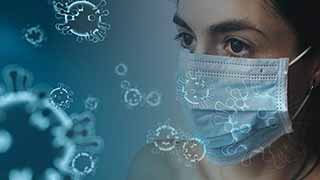 The COVID-19 virus has forced us all to adapt to the circumstances, inside and outside of the workplace. Most states are enforcing social distancing. National Access Design manufactures environmental barriers, doors and screens that separate and protect people from COVID-19.
Our environmental barriers are ideal for jobs that require contact with people such as: hospitals, pharmacies, offices, banks, post offices, restaraunts and many others. COVID-19 spreads in droplets, therefore barrier products between people helps to prevent illness.
We offer several protective products including: PVC barriers, strip doors, industrial curtains, screens and doors with hands free operation.. These barriers can be custom made according to your needs. We serve the food processing, restaraunt, retail, industrial, material handling, pharmaceutical and nutraceutical, industries among others.
All of our doors provide complete hands free operation. We carry: bump doors, impact doors, kickdoors and crash doors. Kickplates are available on all of our doors.